Long Term Care & Health Insurance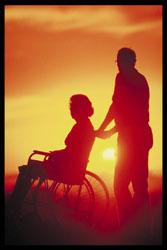 Long Term care care costs have been escalating each and every year, state's are having financial difficulty in addressing issues of care in their state. Their is LTC partnership programs that help you plan for you and your family.
In addition to Long Term Care policies their are many different hybrid types of LTC, Chronic illness or Long term care riders on life insurance. Some companies have LTC riders on Annuity contracts. There are so many different ways in protecting your assets and dignity that you need a professional team that incorporates estate planning and elder law planners along with products that fit your own Financial Situation.
MN Health Directive Form Caregiving for Family (Video)
Riders are additional guarantee options that are available to a life insurance contract holder. While some riders are part of an existing contract, many others may carry additional fees, charges and restrictions, and the policyholder should review their contract carefully before purchasing. Guarantees are based on the claims paying ability of the issuing insurance company.
PLEASE NOTE: The information being provided is strictly as a courtesy. When you link to any of the web sites provided here, you are leaving this web site. We make no representation as to the completeness or accuracy of information provided at these web sites.