Life Insurance Information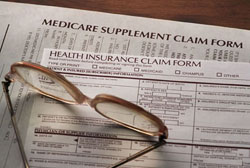 Protecting What is Important? Life is an commodity that most of us take take for granted until something happens with our health, business, or family. Many of us can plan to protect the ones we love, protect our business, and future generations to come, but usually wait until it is too late or had to little of life coverage or none. How do you want to be remembered?
Our firm does have access to the vast majority of top rated insurance companies and can help you in determining what coverage is right for your family, business, or estate planning needs. If you have existing coverage, we can do a comparison and see if it is cost effective and right for your situation.
Evergreen Insurance Group Website
Life Insurance Topics & Links:
PLEASE NOTE: The information being provided is strictly as a courtesy. When you link to any of the web sites provided here, you are leaving this web site. We make no representation as to the completeness or accuracy of information provided at these web sites.