Education Planning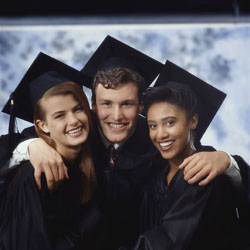 Planning for college can be daunting task for many families. Can I get grants, scholarships, or loans in helping my child go to college? Where do I go for information on programs available to my child? What type of investment vehicles can I put money into to save for their education without affecting programs or aid? What happens to the money if they never go to college?
Let us help you navigate the looming choices you have in planning your families education planning!
Education Resources & Links:
www.collegeboard.com ABC of College Funding and Aid
www.collegesavings.org 2010 Trends in College Costs
www.fastweb.com 2010 Education Pricing Brochure
www.finaid.org Scholarship Search
www.nelliemae.com Student Scholarship Search
PLEASE NOTE: The information being provided is strictly as a courtesy. When you link to any of the web sites provided here, you are leaving this web site. We make no representation as to the completeness or accuracy of information provided at these web sites.